Resuming work, battling against the crisis, Mushiny Intelligence project implementation'storm troopers' are in action
COVID-19 seriously damaged our work and life in early 2020. Brave men rise against the difficult time, and undertake responsibility in adversity. How did Mushiny intelligence deploy as scheduled or even beyond expectations during the crisis ? Let's  get into the project site for details by following the courageously advancing Mushiny intelligence project implementation 'storm troopers'.
Location: Cheonan City, South Korea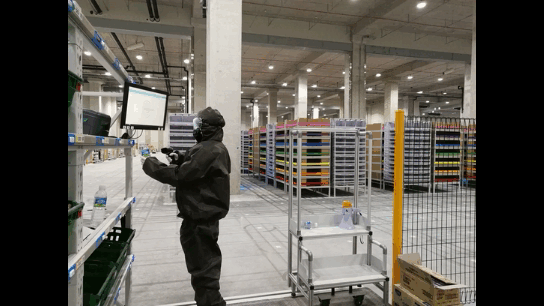 Early as the period right after the Chinese Spring Festival , Mushiny intelligence project implementation'storm troopers" travelled far to South Korea after 2-week-quarantine, to prepare the high quality and timely implementation and delivery for the client. In order to minimize the client's panic emotion against China's domestic crisis as much as possible, apart from the daily safety inspection and protection work, the team proactively chose to work in shifts at late night for construction and testing.
In the current situation of severe epidemic in South Korea, Mushiny intelligence has always been with the customer advance and retreat. The stormtroopers have changed into high - level protective clothing and are becoming more and more brave on the way to fighting the epidemic. With faith and stick to brick by brick to build out the wall of science and technology epidemic prevention.
Location: Guangzhou
At the guangzhou motor city project site,our stormtroopers are being deployed and tested.
In just a few days, the hardware deployment was completed, the software was fully covered, and it realized the efficient operation of the project.
Location: Zhejiang
On the first day the client returned to work, heavily armed stormtroopers also arrived early to follow strict quarantine rules and get to work.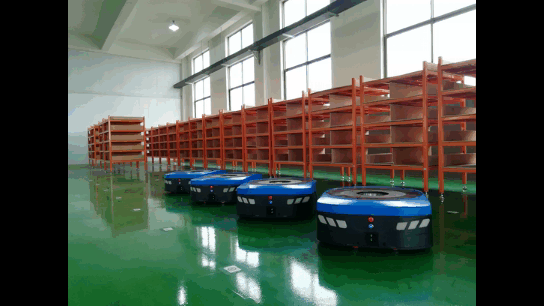 Create more flexible solutions
We adhere to the customer first, people-oriented value concept. It demonstrates the confidence and determination of Chinese companies in fighting the epidemic.
As a smart device manufacturer, we are always thinking about how to enable our customers to better respond to such emergencies with our product solutions. In the future, we will develop more flexible and adaptable intelligent logistics solutions to assist customers to realize normal operation in emergency.